ABOUT US
Hosting Unique Art Experiences
Team Building is an investment and art can be a great way to bring out the creativity and talent in a team.
Mishkalo Art Experiences are perfect for building the morale and spirits of your company. We host unique Paint & Sip and Paint & Taste events. Our professional artists will guide you step-by-step and help you create an interesting and fun painting.
Pair these Painting sessions with Premium Wine, Artisan Chocolates, Cookies or Beer. We have plenty of options to offer.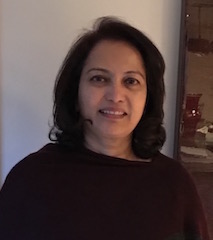 Charu Swaminathan, Founder & CEO
Charu is a professional musician, jewelry designer, software engineer and an entrepreneur. Trained in Indian classical vocal, she has performed widely and also teaches music. As a jeweler, she trained in silversmithing and electro-plating and her contemporary jewelry has been showcased in several boutiques in Chicago. With a Master's degree in Information Systems, she worked as a database analyst and designer for Bayer, Kraft Foods and Wachovia Bank. As the CEO of Mishkalo, she uses her artistic and technical skills to manage all aspects of the new venture.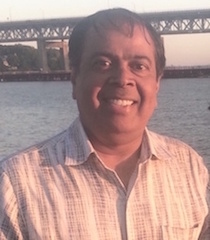 Kishore Swaminathan, Co-Founder, CTO & Advisor
Kishore is a scientist and an entrepreneur. He served as Research Director and Chief Scientist of Accenture (a Fortune 500 company). He has been an advisor to startups in the Chicago area and serves as a mentor at 1871, a start-up incubator in Chicago. In the past, he cofounded Artsonia (www.artsonia.com), a kid's online art museum that has since grown into one of the largest collections of art anywhere in the world with nearly 50 million pieces of artwork from kids from over 100 countries, some of who have since become professional artists. He recently founded Crypto Carlo, an online sports betting site based on event-based cryptography. He has a PhD in Computer Science and has over a dozen patents to his credit.