Did you know that highly engaged teams are 21% more productive, 22% more profitable, 59% less likely to quit, 100% more happy?
That's the power of  team-building activities.
Want to liven up your meetings and conferences, improve training sessions, motivate your employees and drive business goals? Consider introducing team-building games and exercises to inspire creativity and innovation, enhance business outputs and secure other organizational benefits.
The benefits of a team building event can include:
Creating a sense of belonging among employees and improving professional relationships

Defining key areas of employee goals, strengths and improvements 

Improving your team's skills and leadership qualities 

Less time spent on training and employee turnover 

Strengthening communication and participation among team-members
According to a  recent Gallup study, close work friendships boost employee satisfaction by 50%, while people with a self-described best friend at work are seven times more likely to be fully engaged at work. What better way to build those bonds than through team building activities? Another Gallup study reported that engaged companies consistently outperform the competition when it comes to things like profits, productivity, and turnover. Naturally, the level of happiness people experience at work is closely related to the kind of professional relationships they have with their co-workers, which is a crucial factor in determining their success.
Scavenger hunt-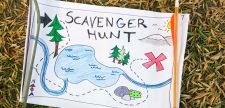 The Scavenger hunt is a very effective team building activity because it requires teams to use various soft skills. Teammates have to communicate effectively with each other in order to achieve their goals. They also have to learn to work together to accomplish tasks where they rely on each other or use the divide and conquer approach to succeed. A competitive game like the scavenger hunt tends to bring out leadership skills among people as they learn to delegate and share the workload with team members. They also help team members think outside the box to find practical solutions which encourages creative thinking as well as stepping outside their comfort zones to win the game. These skills directly translate to work life where they would help teams work more efficiently together as well as individually. Scavenger hunts facilitate bonding among team members because it is easier for them to let their guard down and get to know each other during the game.
Escape room –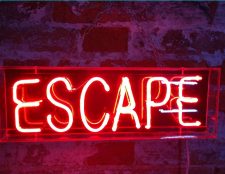 One of the most popular team building activities is the Escape Room! One of the major aspects of escape rooms is that it helps identify the strengths and weaknesses of members on your team, while highlighting different roles members play- the natural leader who takes charge and delegates tasks to ensure puzzles are solved as quickly as possible; the problem solver who knows mediation and negotiation like no other and makes sure everyone is working toward the same goal; the analytical thinker who is a master at solving puzzles and cracking codes and is often looked up to by the rest of the team to solve clues; the spotter who has an eye for detail and collects all the clues in the room. Solving an escape room teaches teams how to communicate effectively and trust each other. It also helps them learn to take wins and losses as a team, boosting their team spirit. Overall, it gives teams a sense of thrill and excitement and they're more open to work together after the fun experience they just shared with each other.
Online Office games-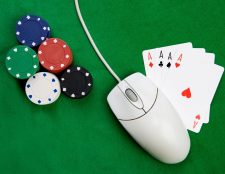 Murder mysteries, disaster and survival, the jeopardy game, bingo games, etc., all involve a high level of critical thinking, leadership development and teamwork in order to succeed and win the game. These games often provide teams with an environment for friendly competition and opportunities to help and encourage one another. These games also serve as good bonding tools in virtual environments where employees do not meet each other or spend time together in a shared space so are unfamiliar with each other. Playing games helps boost team spirit and facilitates collaboration which brings your team closer together.
Pixtory-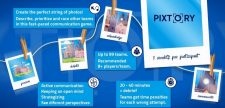 To play this game, each participant is given a part of a picture. Think of a jig-saw puzzle. In this case, the participants must describe their picture to unfold the story behind the bigger picture by finding out the right order of the images. To succeed in this game, participants must display strong communication skills such as active listening, asking relevant questions, verifying information and sharing feedback. Teams learn to be mindful, customer-oriented, manage conflicts and the importance of working together
as a cohesive unit. Putting together pieces of a puzzle is definitely an effective way to help your team collaborate better and Pixtory is a creative way of achieving that goal.
Paint and Sips-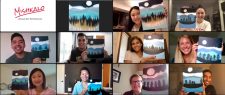 Paint and Sips are the most creative ways to facilitate team bonding because it allows people to display their creativity while adding an element of fun by adding alcohol to the mix. Gather your team for a virtual/ hybrid Paint and Sip party. Mishkalo ships the art supplies and wine to you and your teammates and one of their artists will guide you through the process of creating your own masterpiece! Your team can enjoy a fun and relaxing evening by selecting either the wine, cocktails or beer tasting offered by Mishkalo. One of the important skills that Paint and Sips help develop is 'seeing the big picture.' Creating a painting can be a difficult task sometimes because it involves trusting the process. Often they start out very different from what they end up, so it challenges your group's communication, teamwork, and group's problem-solving skills, since they all want to end up with the same final product. It also helps them support and encourage each other which promotes team spirit and furthers bonding.